Please join us at one of our meetings! We look forward to seeing you!
Los Angeles Chapter:
UNTIL FURTHER NOTICE, OUR SWHS MEETINGS WILL BE SAFELY ONLINE ONLY! PLEASE SEE DETAILS BELOW. STAY SAFE!
The LA Chapter meets on the first Wednesday of the month beginning at 7:30 pm.
Email us at webmaster@swhs.org for Zoom login info.

Facebook page: https://www.facebook.com/groups/SWHS1/
Join us on Zoom Wednesday, July 7th at 7:30 pm to hear Winston the Tegu's mom Sarah Curry!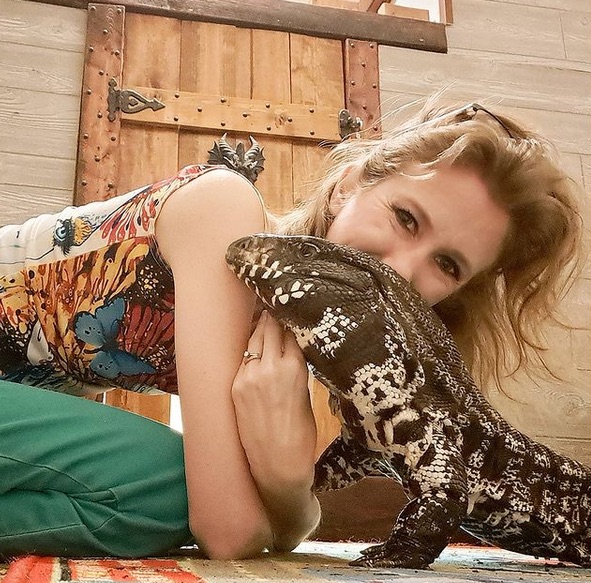 Winston the Tegu and I are on a mission to spread the awareness of reptiles. He was once owned by someone who was unsure of his needs so they dumped him off in a box in front of a zoo. The zoo staff found him in bad shape and brought him back to good health. Five years later, they had to close their doors for good which meant finding new homes for all the animals. Winston went to a rescue in Bay City, Michigan, where I adopted him in 2015. Ever since then, we have been changing the minds of many and educating the public on how amazing reptiles are.  
Enjoy a video of Sarah and Winston on Instagram: https://www.instagram.com/p/CIo4MGun6IA/
To join our Zoom meeting please contact webmaster@swhs.org for details. All are welcome!
**************************
Founded in 1954 in Orange County, the SWHS has met continuously in a variety of locations over the years. Membership is open to anyone interested in the study & conservation of reptiles & amphibians. Check out our Facebook page!