Please join us at one of our meetings! We look forward to seeing you!
Los Angeles Chapter:
The LA Chapter meets on the first Saturday of the month beginning at 6 pm.

Facebook page: https://www.facebook.com/groups/SWHS1/
Join our SWHS Holiday Potluck on Saturday, December 4th at 6 pm! Sign up on our Facebook page announcement.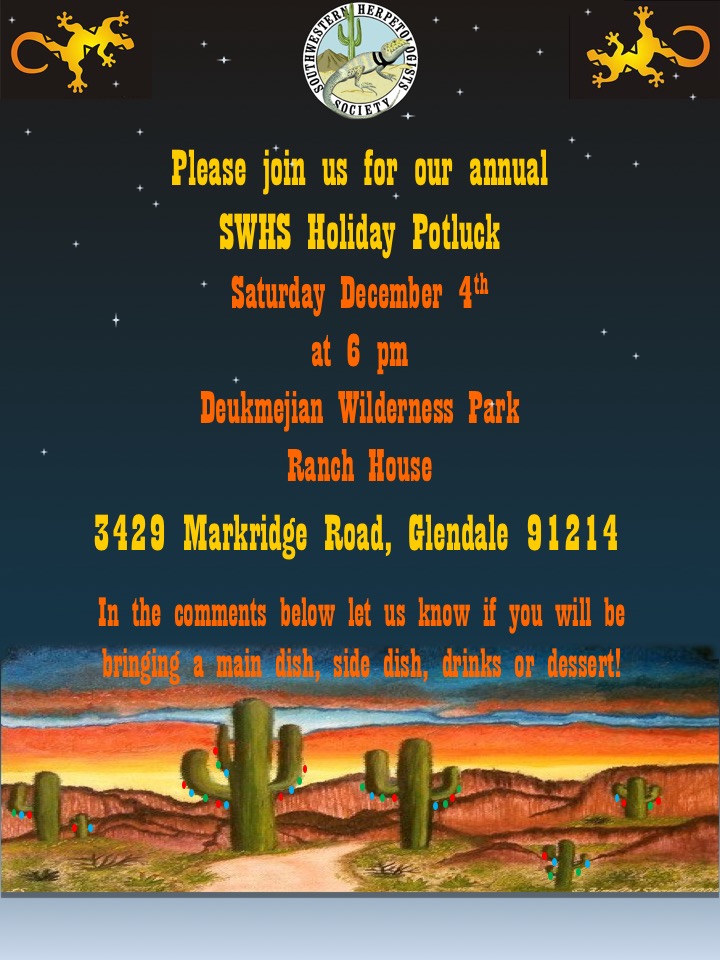 To join our meetings please contact webmaster@swhs.org for details. All are welcome!
Founded in 1954 in Orange County, the SWHS has met continuously in a variety of locations over the years. Membership is open to anyone interested in the study & conservation of reptiles & amphibians. Check out our Facebook page!