Please join us at one of our meetings! We look forward to seeing you!
Los Angeles Chapter:
Due to the recent rise in COVID cases, we will return to our "online only" format in September. Even after we return to in person meetings in 2022 we plan to make the presentations available remotely. Stay tuned!
The LA Chapter meets on the first Wednesday of the month beginning at 7:30 pm.

Facebook page: https://www.facebook.com/groups/SWHS1/
Join us Wednesday, September 1st at 7:30 pm on Zoom! We will enjoy a presentation by Dr. Ruth Marcec-Greaves entitled "Inside Amphibians".
Dr. Ruth Marcec-Greaves is currently the Director of the Detroit Zoo's National Amphibian Conservation Center. Ruth has a DVM (University of Illinois) and a PhD in Animal Physiology (Mississippi State University). Her background is in reproduction, physiology, and veterinary medicine, but Ruth participates in a wide variety of amphibian conservation efforts around the globe. Ruth is an amphibian specialist, married to a reptile specialist, so she comes from a House of Herpers! Contact us at webmaster@swhs.org for Zoom sign in information.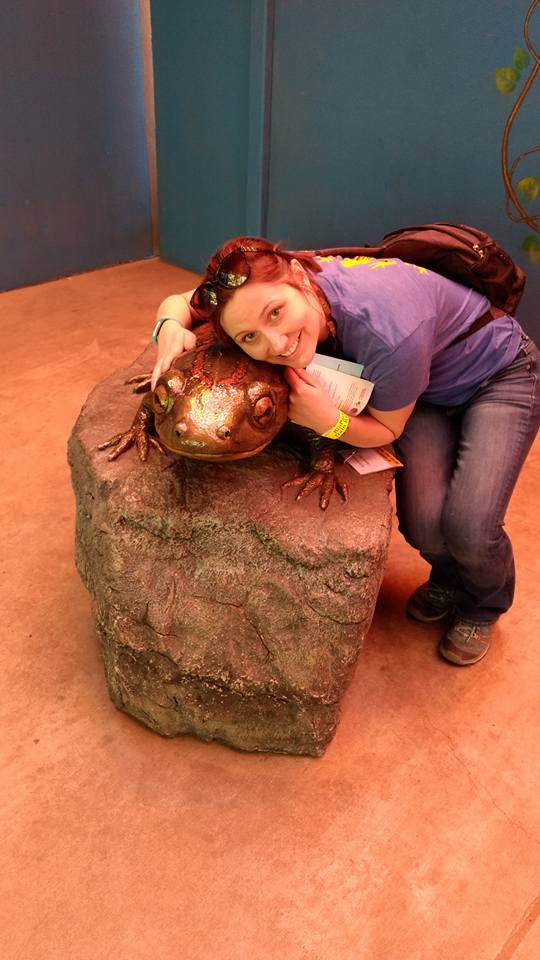 To join our meetings please contact webmaster@swhs.org for details. All are welcome!
**************************
Founded in 1954 in Orange County, the SWHS has met continuously in a variety of locations over the years. Membership is open to anyone interested in the study & conservation of reptiles & amphibians. Check out our Facebook page!