Please join us at one of our meetings! We look forward to seeing you!
Los Angeles Chapter:
The LA Chapter meets on the first Saturday of the month beginning at 6 pm.

Facebook page: https://www.facebook.com/groups/SWHS1/
Our meetings are both in person and on Zoom (with the exception of potlucks and workshops).
To join our meetings please contact webmaster@swhs.org for details. All are welcome!
Founded in 1954 in Orange County, the SWHS has met continuously in a variety of locations over the years. Membership is open to anyone interested in the study & conservation of reptiles & amphibians. Check out our Facebook page!
Location: Our monthly meetings are at the Deukmejian Wilderness Park 3429 Markridge Road, Glendale 91214. We meet in the Ranch House. After you enter the park drive all the way to the very top of the road (past the Stone Barn Nature Center) until the road dead ends. Turn left and park in front of the Ranch House. In winter months the park closes at 6 pm so make sure you are inside before the gates are locked. Park staff will reopen the gates at 8 pm after our meeting to let us drive out.
April 1 Meeting:
Enjoy a presentation by Kartick Satyanarayan entitled, "My adventures with saving India's reptiles"
Kartick Satyanarayan is cofounder and CEO of Wildlife SOS, a non-profit dedicated to protecting India's wildlife. Kartick is internationally known for his pioneering work to bring an end to India's 'dancing bears' and for his campaigns to save India's endangered Asian elephants. However, his passion and fascination has always been with India's reptiles. In the last 30 years, he has worked tirelessly to rescue and protect India's reptiles including snakes, crocodiles and lizards. Many of the programs he has initiated work to overcome myths about these animals and to protect them from exploitation. Most recently, NatGeo Wild featured him in a tv series Jungle Animal Rescue.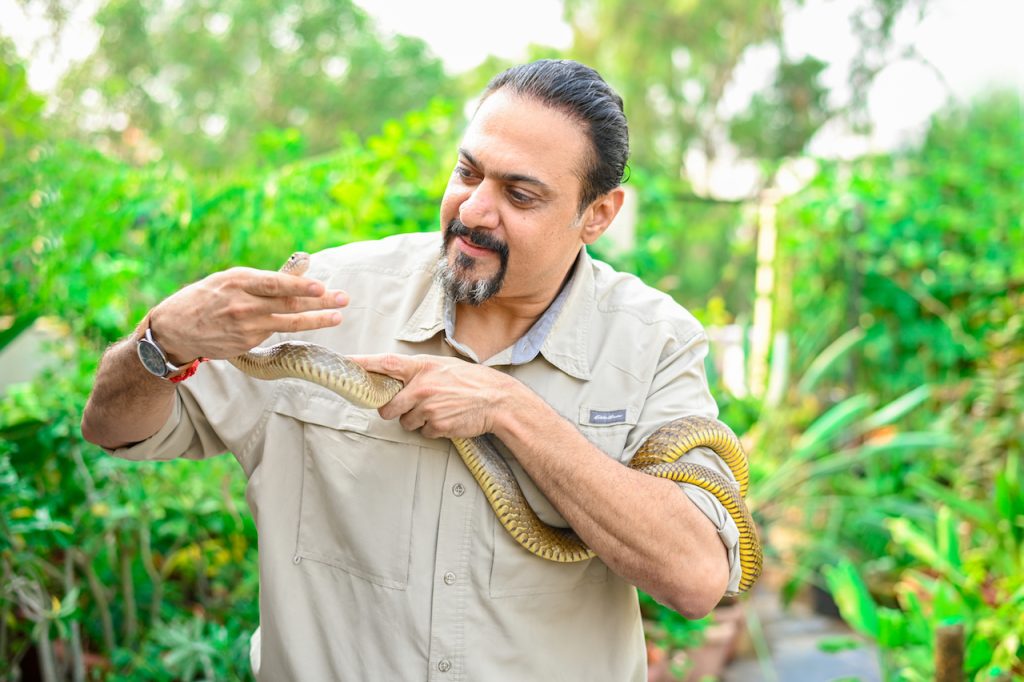 Guests are welcome to join our meetings! For Zoom login info please contact us at webmaster@swhs.org